Sounds Of The Underground 2007 Tour
Fancy this one...while in St. Paul with SEVENTH CALLING/Symphony X/Echoes Of Eternity, across town the same day Tuesday, July 24th, at THE MYTH was SOUNDS OF THE UNDERGROUND 2007 tour. So I couldn't pass up the opportunity to show a little love and support to favs GOATWHORE. The doors opened sharply at 1pm and there was a huge line waiting to get in being it was an all~ages show. Fans were pretty cool about waiting in the very hot and humid day. Thankfully, The Myth was air~conditioned and it felt good to be indoors! One thing I must point out here now is that The Myth runs a very tight and very well organized venue. One of the most professional teams I have run across here in the states. This place is freakin' huge and so is the stage!! Needless to say...I had a blast here and plan on returning for more shows!!! Holla to Andre the security guy who took good care of me at the stage and who also turned me onto the very first band called 2Cents. This band is very talented, very entertaining and very passionate about their music. 2Cents is a 4~piece band created by Adam O'Rourke (Drums/Lead Vocals - yes...I said LEAD VOCALS!!!), his brother Dave O'Rourke (Guitar), Dean Woodward (Guitar) and Jesse Fishman (Bass). So now you're probably wondering how does the drummer do lead vocals? He sets up his drum kit sideways and sings his heart out on the songs and in between songs, he is a true frontman with a great sense of humour which is not forced and his charming personality draws in the fans no matter who they were there to see....including me!! If Adam ever left music, he could have a good career in stand~up comedy!! He's a natural talent at it all! They all are. 2Cents has their debut CD out on Gotizm/Atlanic Records called "LOST AT SEA". I'm not going to compare their music to anyone elses because I just can't because they're so damn unique with lyrics and music. So to get the skinny on this band, go visit their internet sites at
www.myspace.com/2cents
and
www.2centsmusic.com
where you can find out tour dates, listen to songs off the cd, see some more photos, watch a live video of the song "The Wedding Dress" and most importantly, buy their killer cd and cool t-shirts!!! Don't forget to add them as your friend and sign up on the email list!! Just remember that if you want solid metal music and a fun time and be thoroughly entertained, go see 2Cents in concert!!!
Following that awesome kick~ass set from 2Cents was my favs GOATWHORE. These guys are relentless in touring. Got to hand it to them out supporting their latest cd "Haunting Curse" hard and heavy. As soon as Sounds Of The Underground 2007 Tour is finished, they stay out on the road with the Metal Blade Records Anniversay tour which will also have several Metal Blade bands including my heros CANNIBAL CORPSE (so look for 'em in your town this fall/winter). I still say vocalist Ben Falgoust of Goatwhore is one of the best singers on the black metal scene today. There is just something about his voice and amazing larger than life stage presence that just sends shivers thru me (and that's a good thing!!) and keeps me drawn into his lyrics and music. Along with Ben is Sammy Duet on guitar, Nathan Bergeron on bass, and Zack Simmons on drums. All are very talented, dedicated musicians who probably will not get to go home till the end of this year! But they love it...after their set you can find them hanging out at their merch booth signing autographs, chatting it up with the fans and helping selling their merch. These guys just never stop! And the fans love 'em!!! You know what's coming next...go visit 'em at
www.myspace.com/goatwhore
and
www.goatwhore.net
where you can hear their music, buy their merch (alot to choose from too!!) and see when they'll be playing your city next! Now enjoy all the photos *from top to bottom is Goatwhore then 2Cents*!!!
Goatwhore Photos by me *Robin Rheins*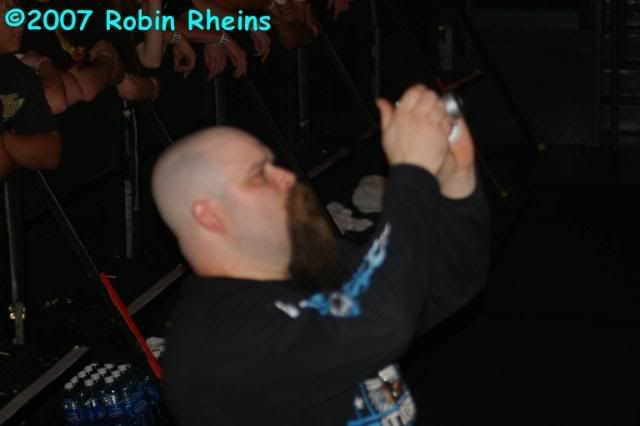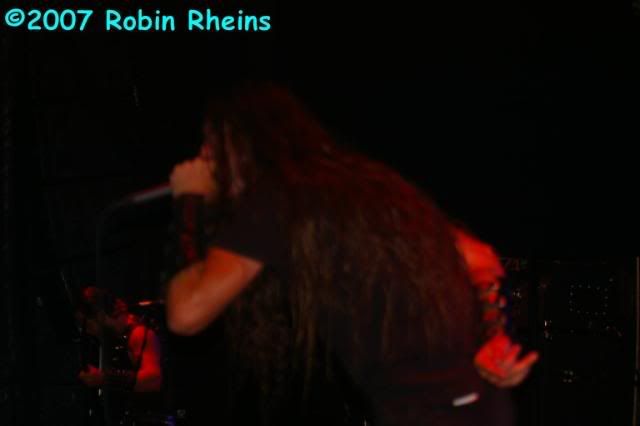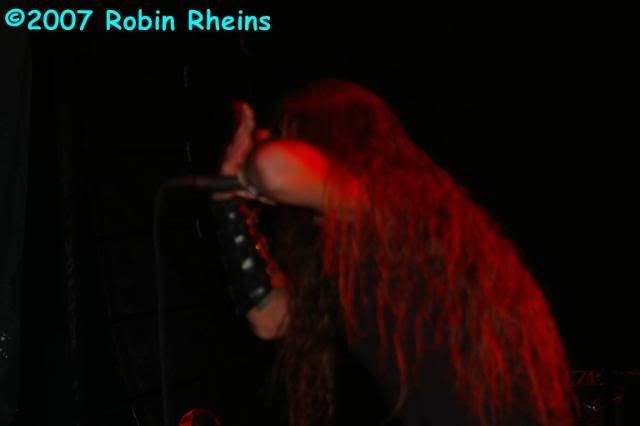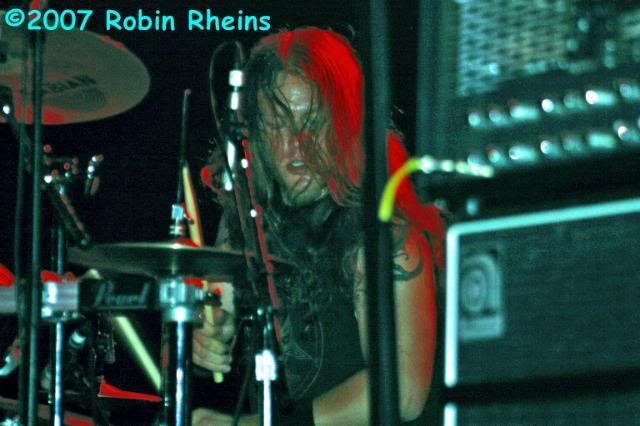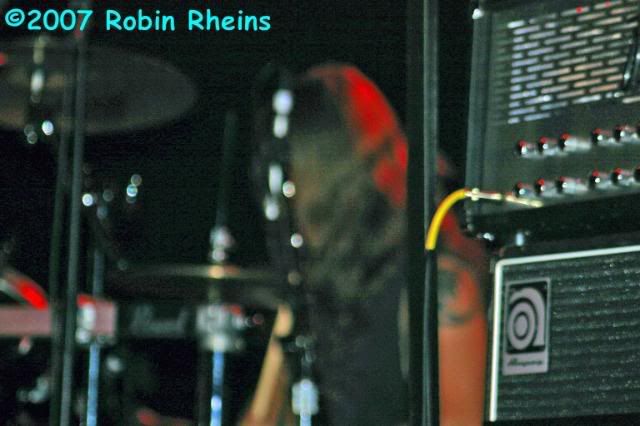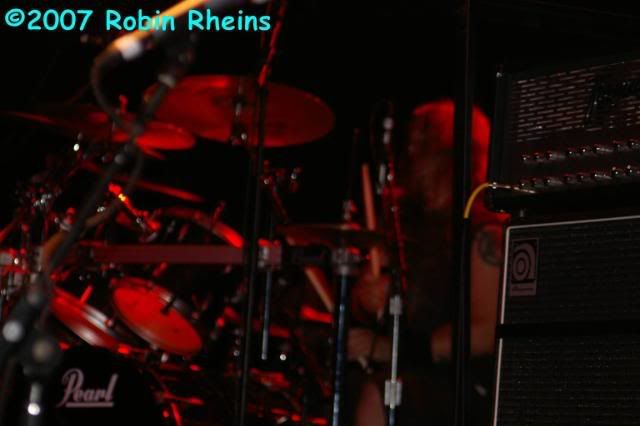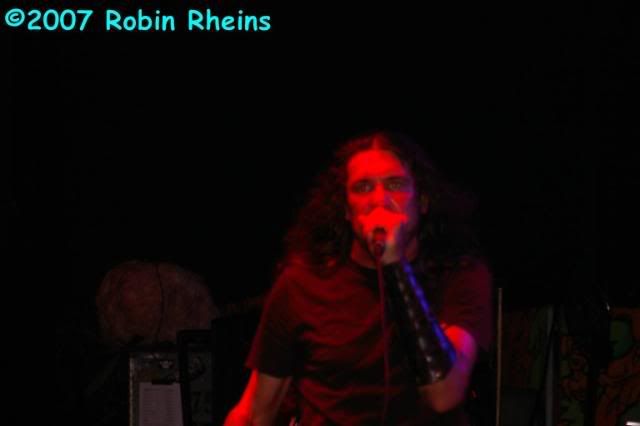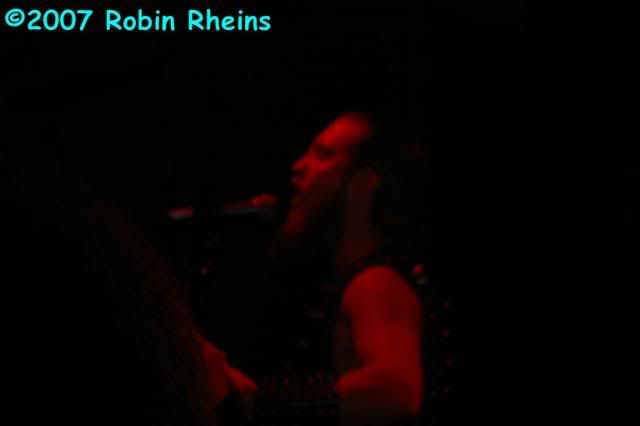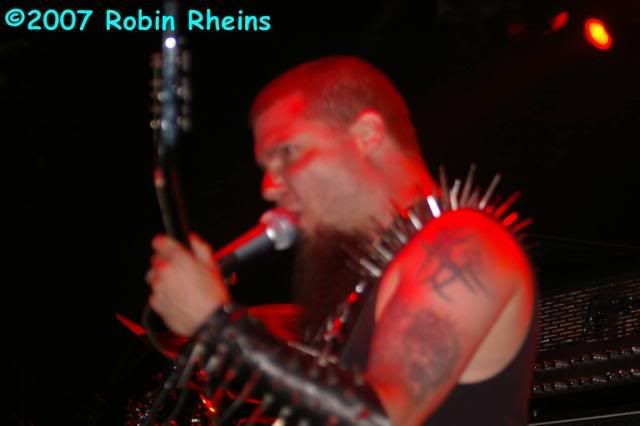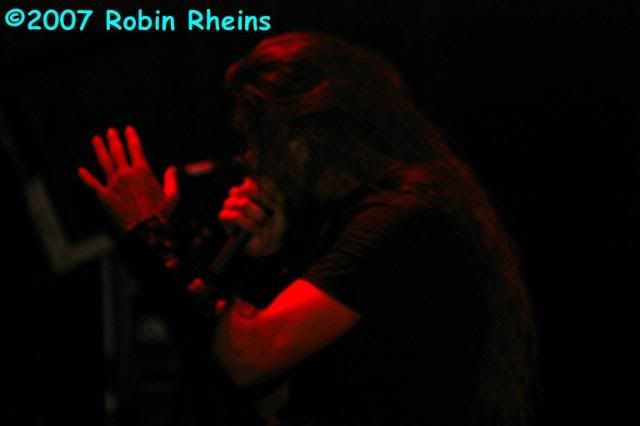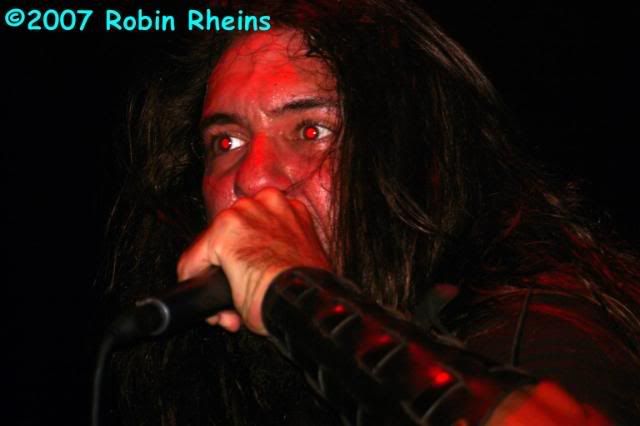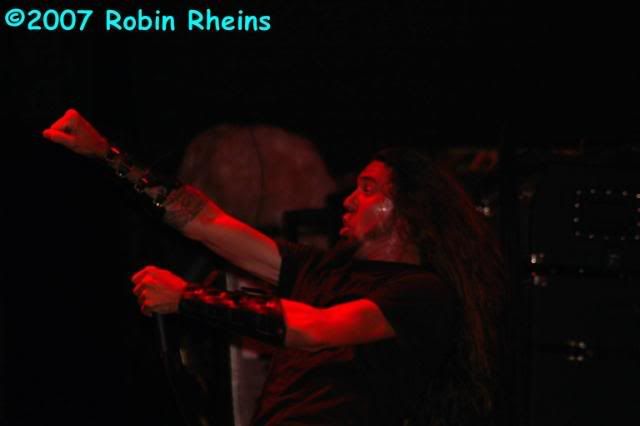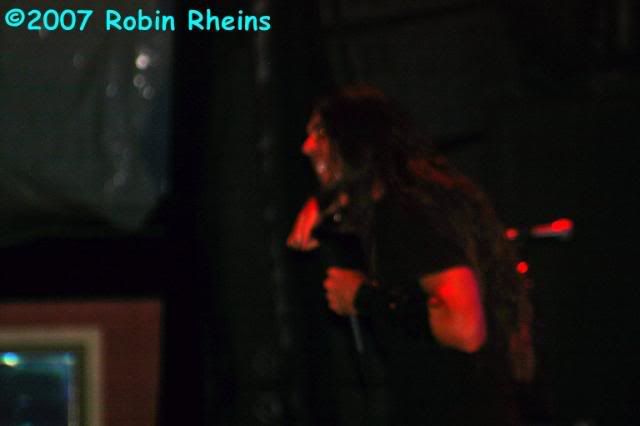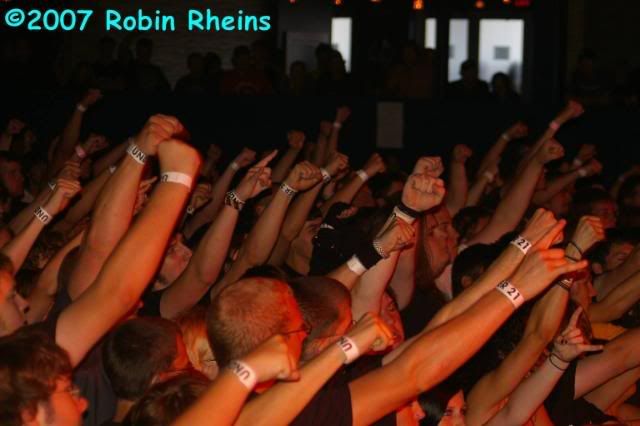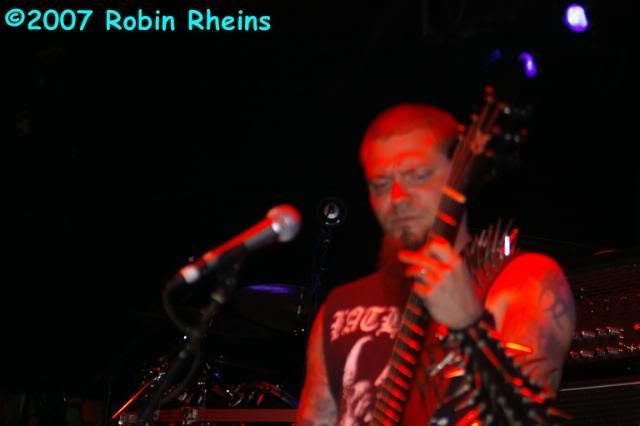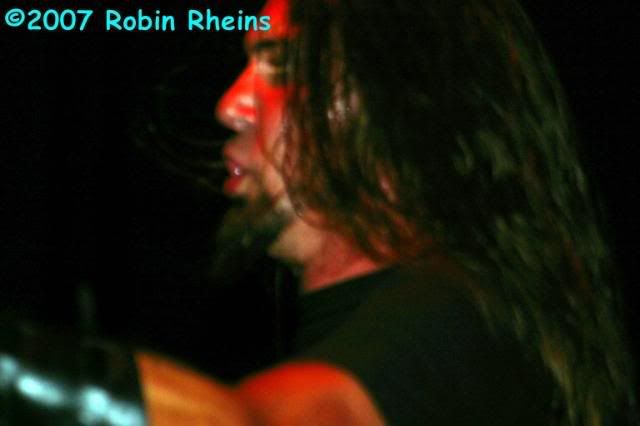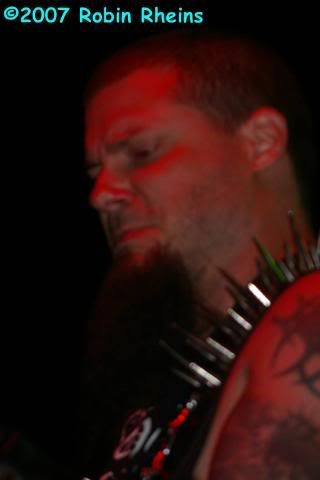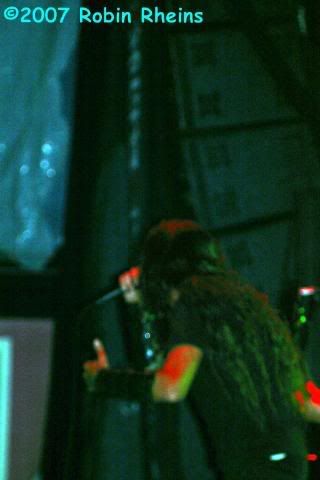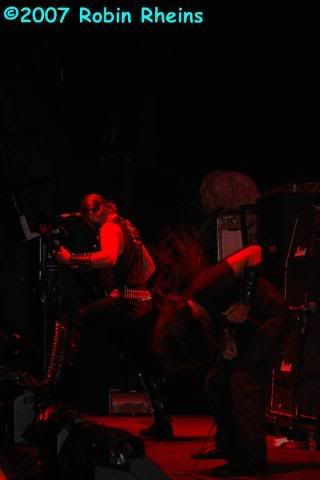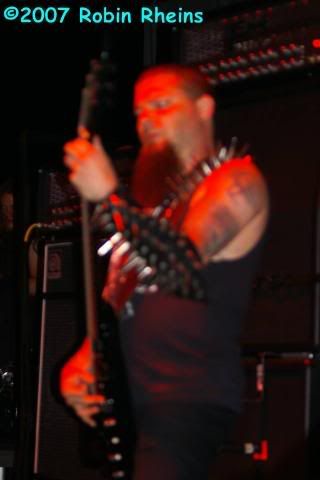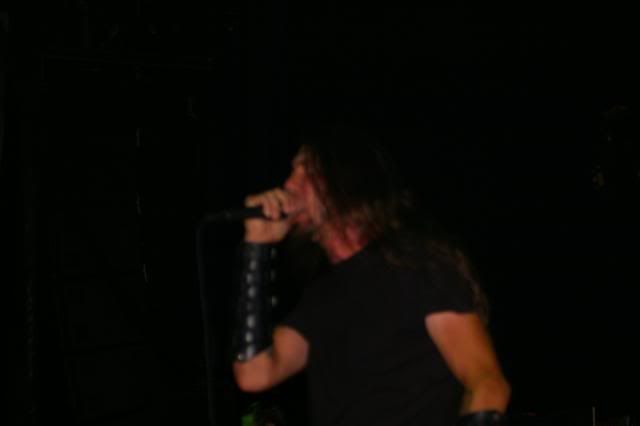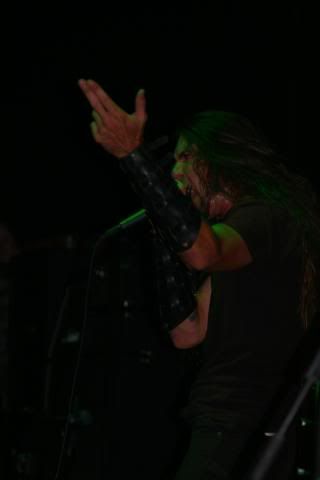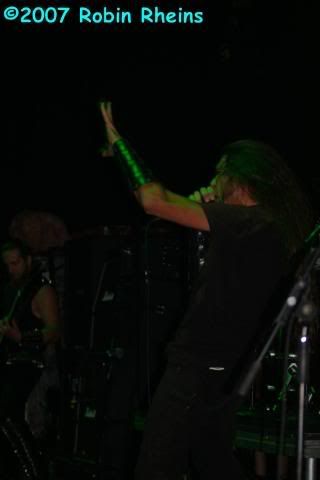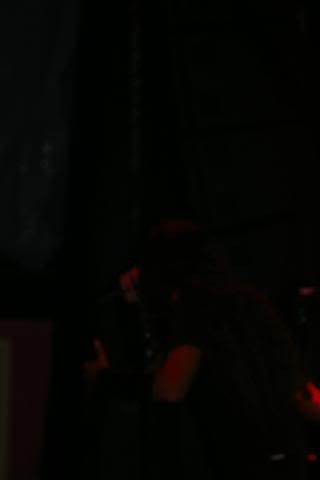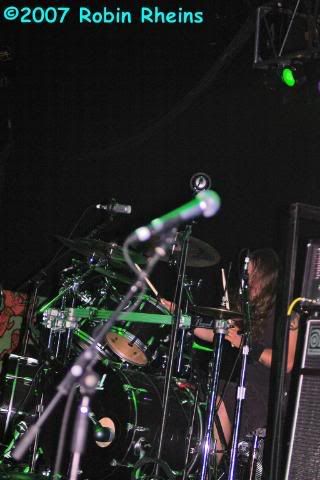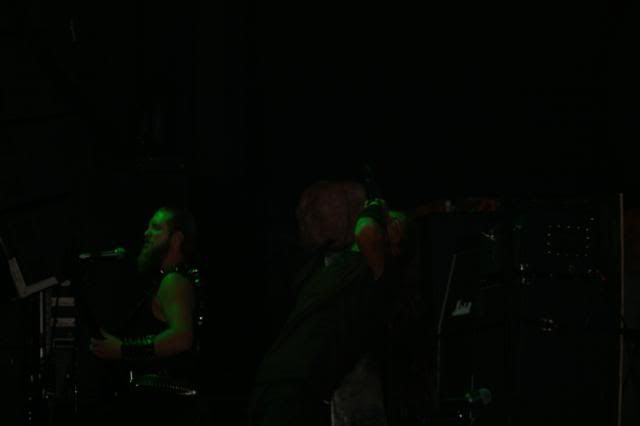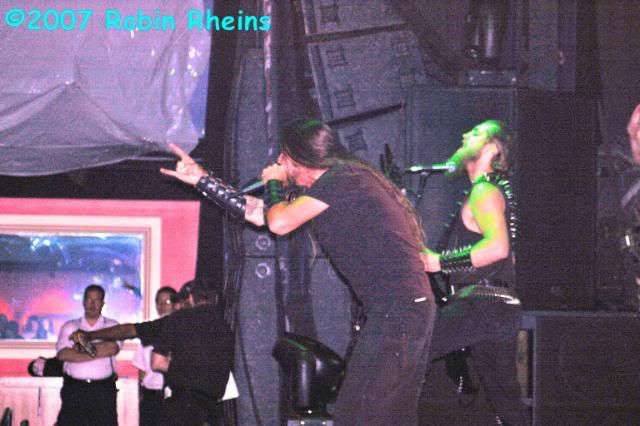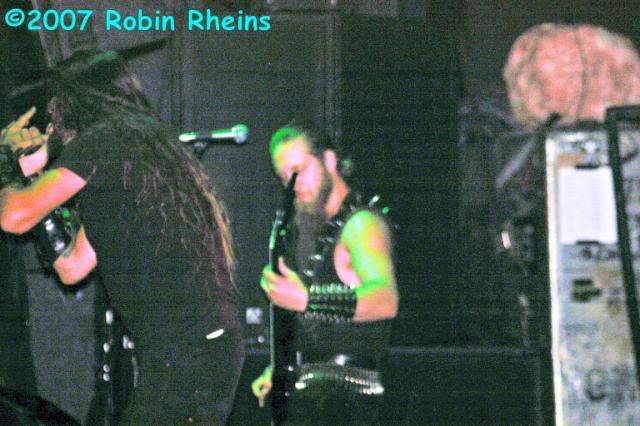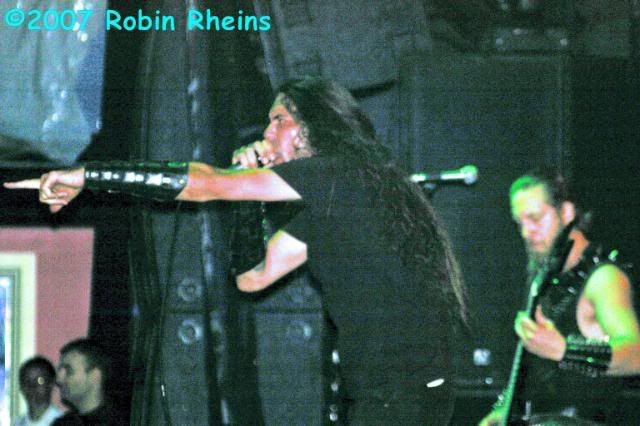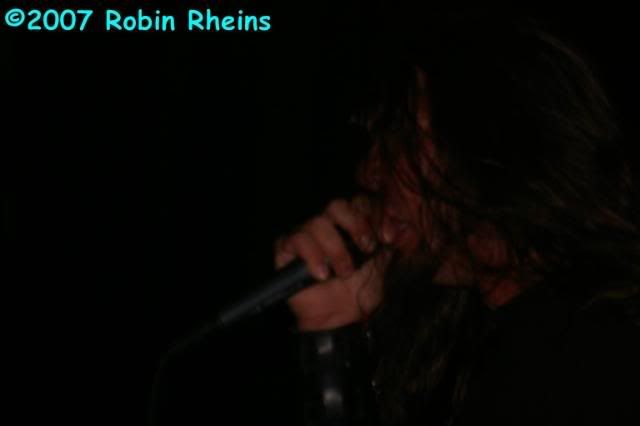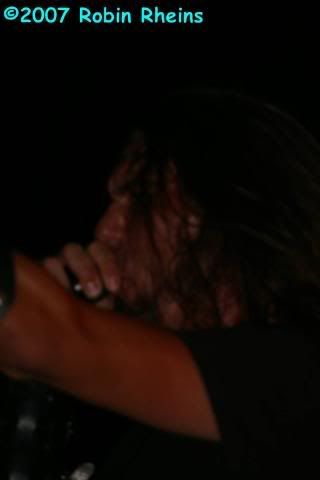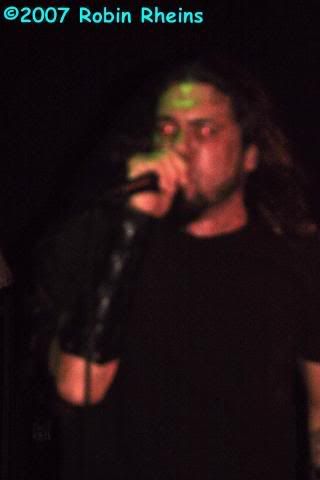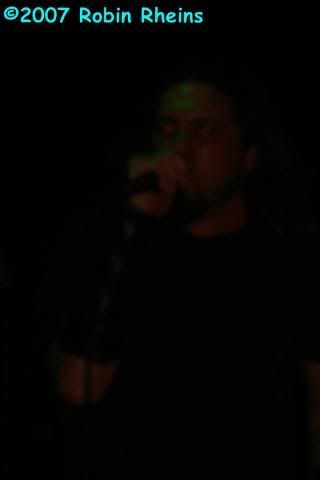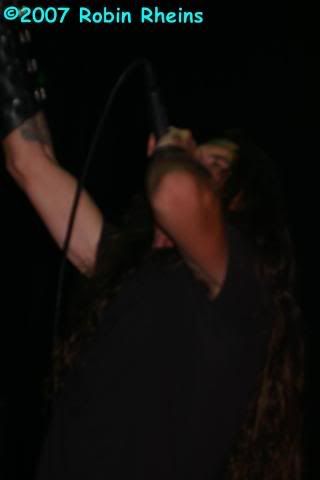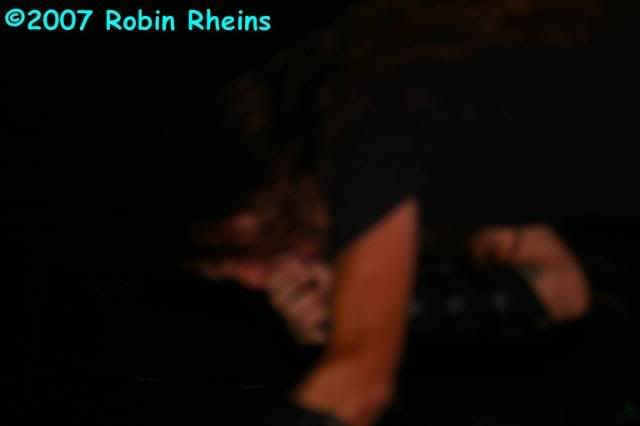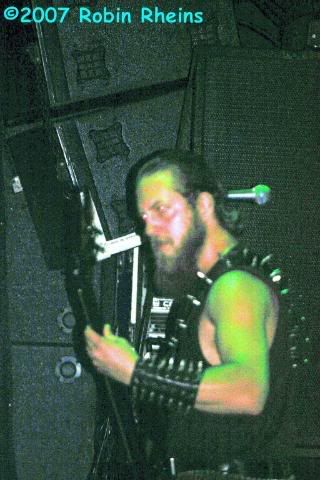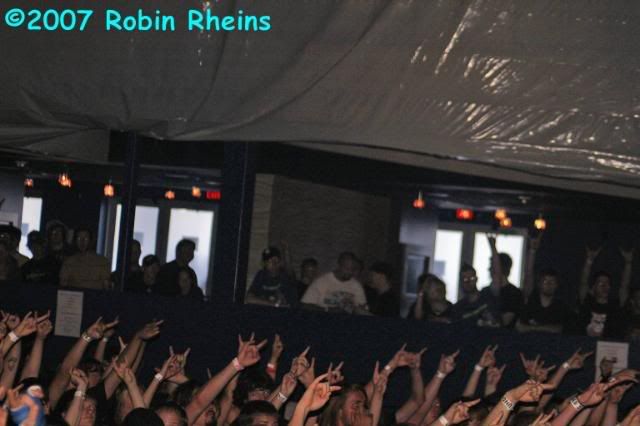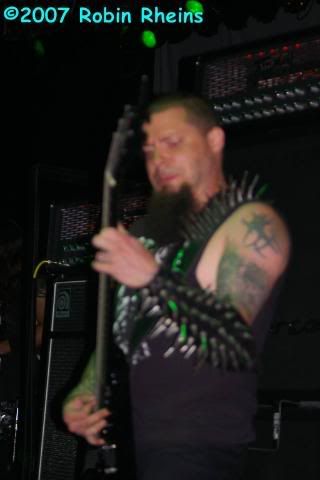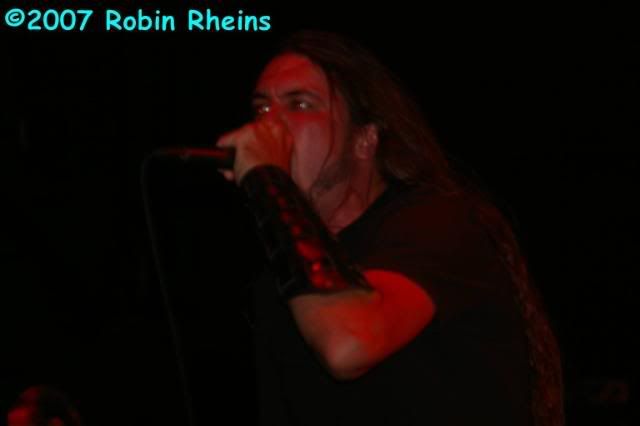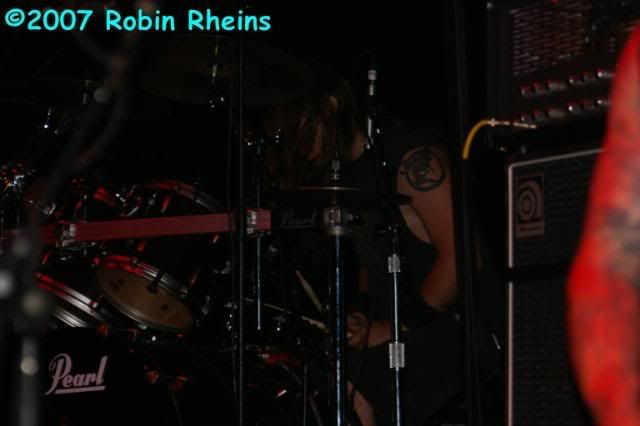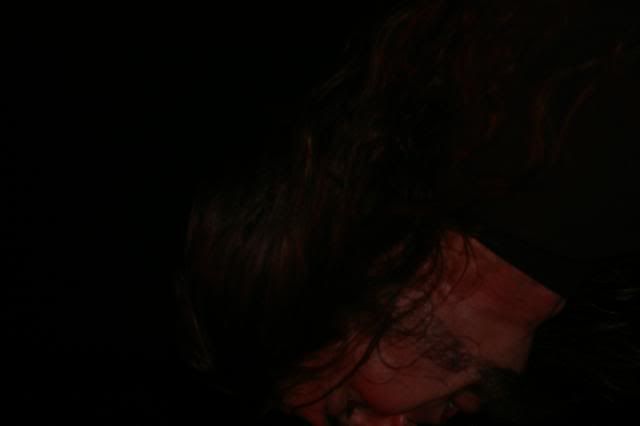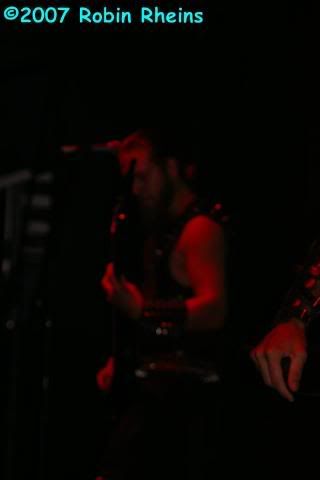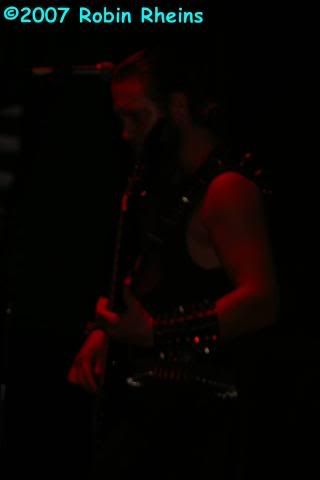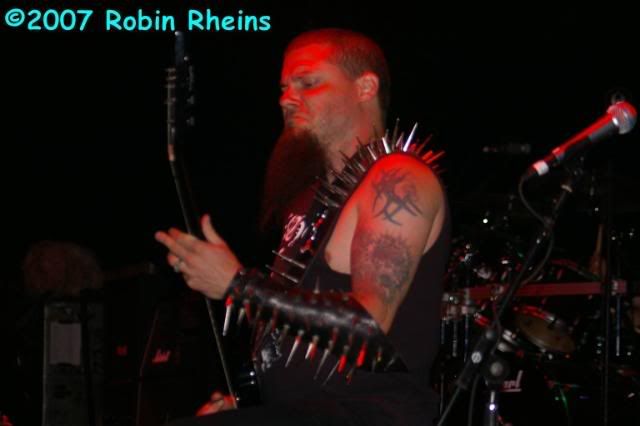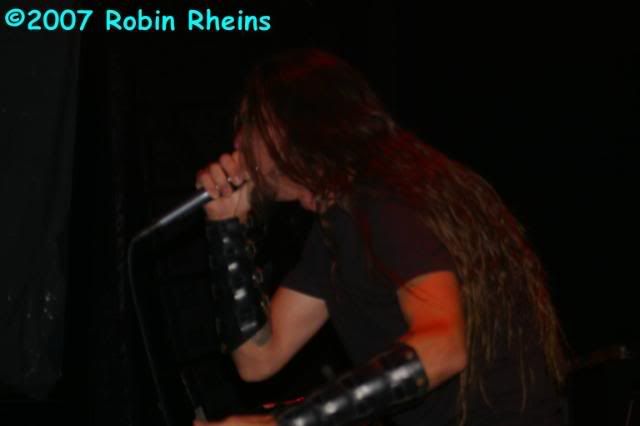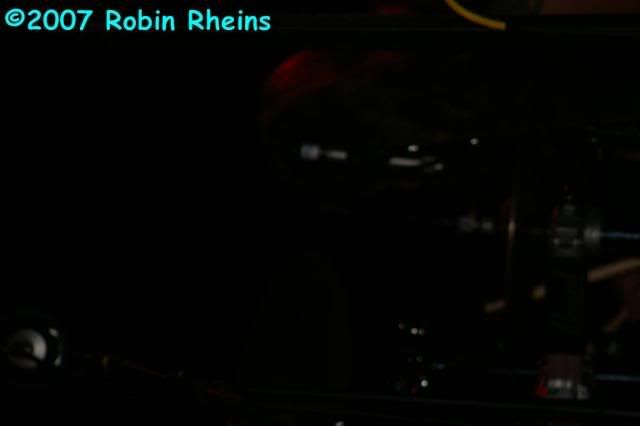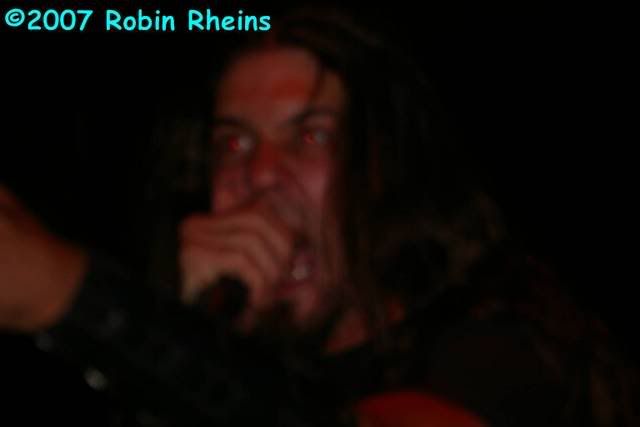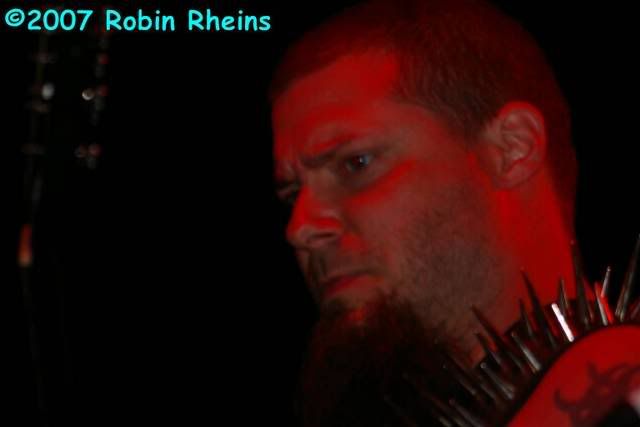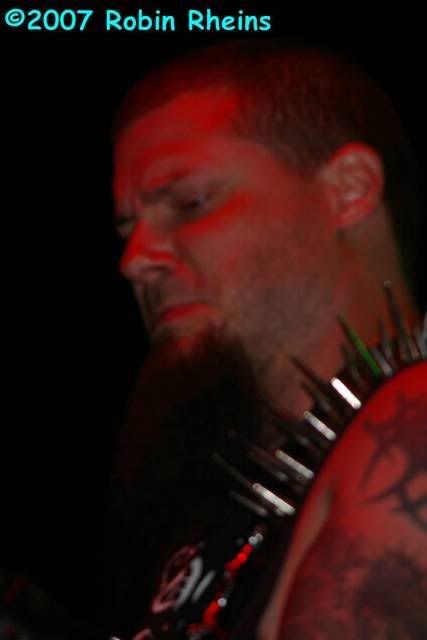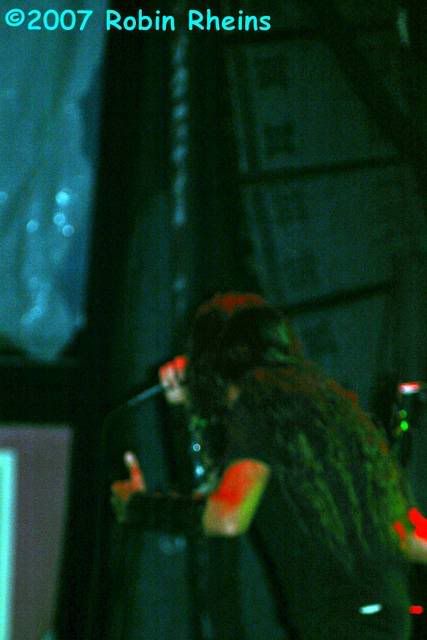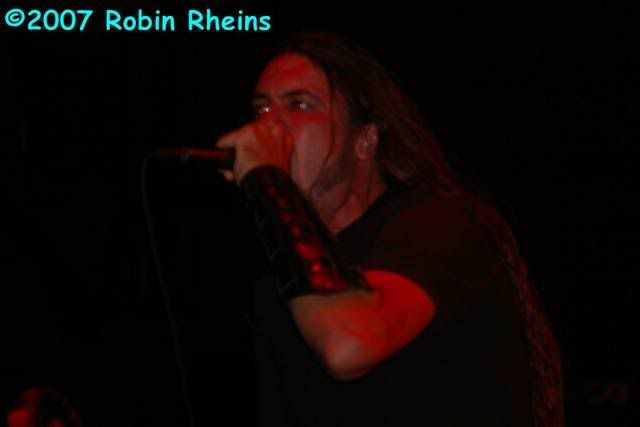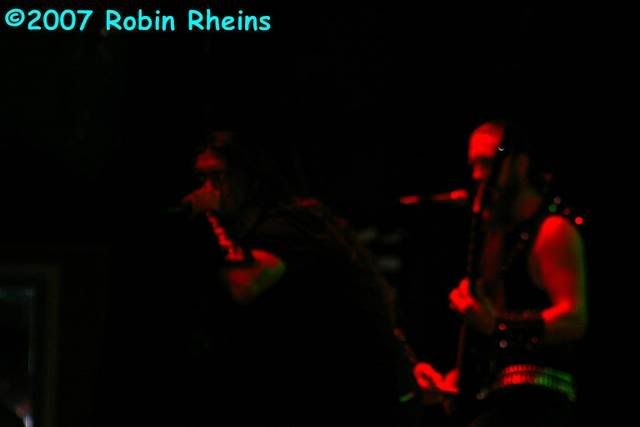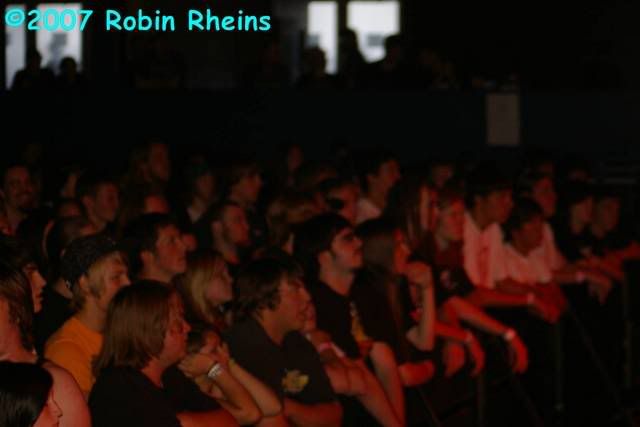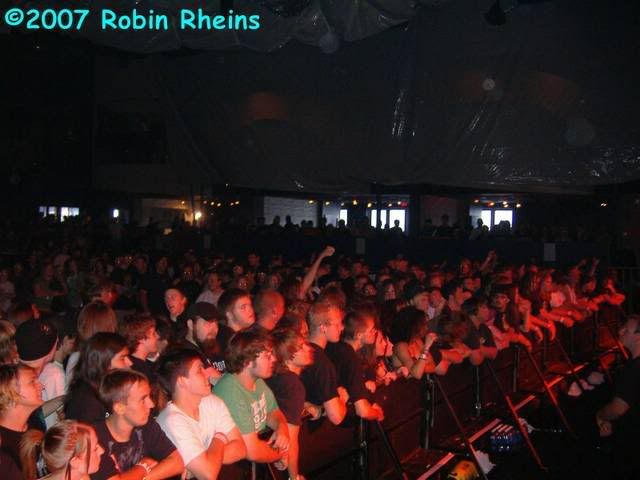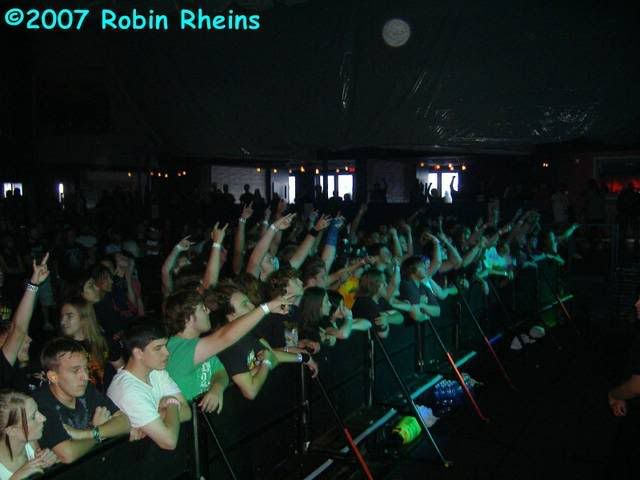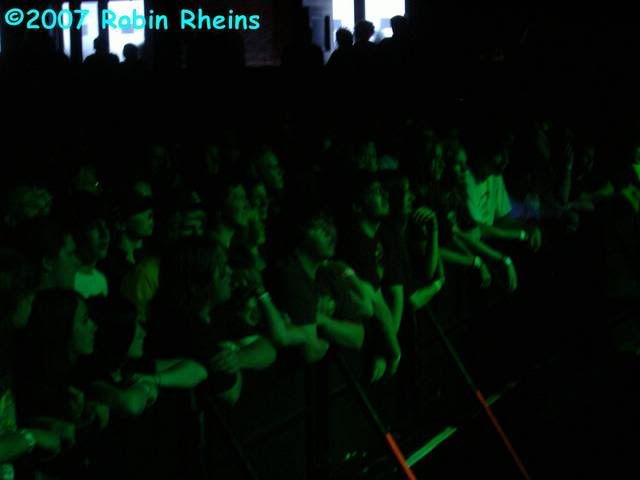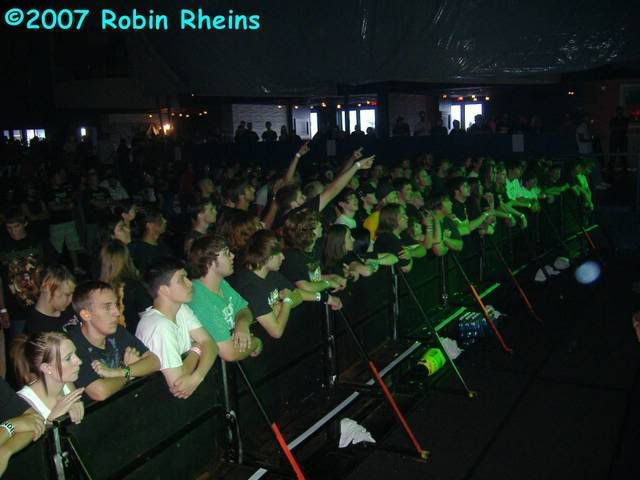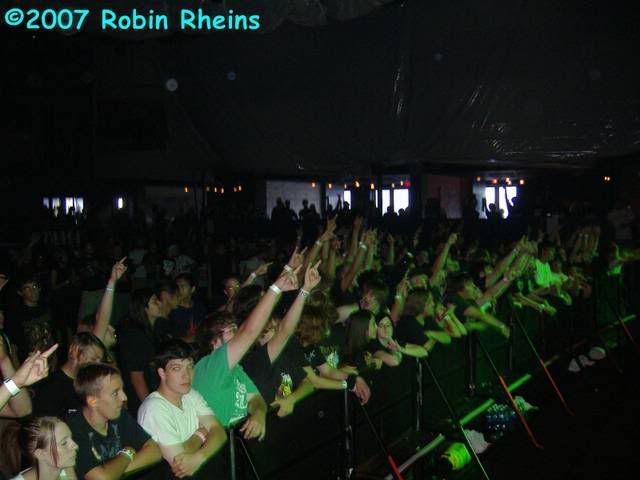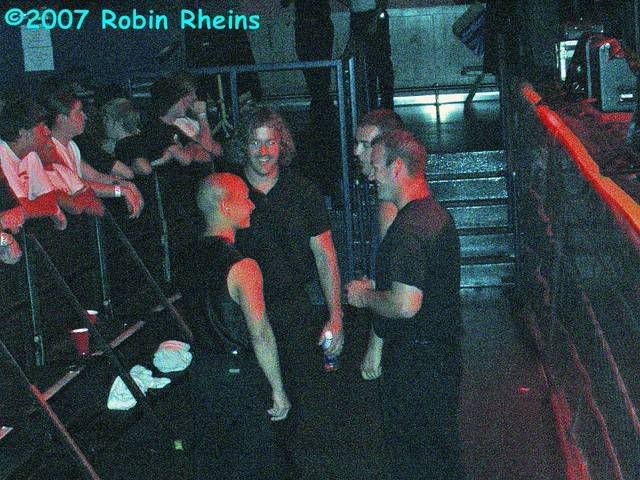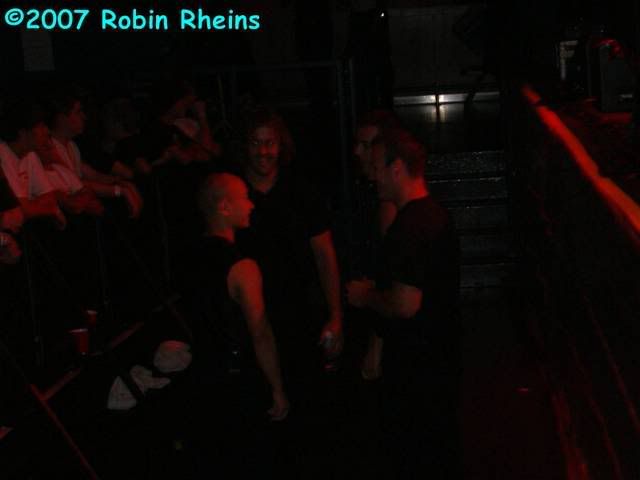 2Cents Photos by me *Robin Rheins*